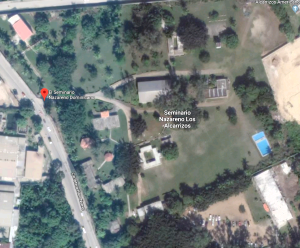 October 29-November 6, 2019

The Global IT team has been invited to the Dominican Republic to help at the Seminario Nazareno Dominicano in Santo Domingo.  The seminary is the training facility for the GENESIS Mesoamerica Project (https://www.mesoamericagenesis.org/).  They are training, mentoring and deploying missionaries from the MesoAmerica Region to the largest cities in Mexico, Central America and the Caribbean. 
Our job is to install campus wide wifi and all the infrastructure necessary so that students can be trained through online classes, video conference classes and through one on one video conference mentoring.  We will be utilizing Unifi equipment to provide the wifi and campus wide Mesh network.
Skills Needed:
Running CAT5e cable
Hang access points, both internal and external
Electrical expertise to ensure proper grounding and wiring
Many of these tasks require climbing ladders
Network infrastructure
Work and Witness Project – https://serve.nazarene.org/serve/project.xhtml?pid=4486
If you would like more information, please email us at getinvolved@globalnaz.org.
Update: November 2019
We are deeply thankful for the hospitality of AJ and Chelsea Fry, our hosts at the seminary in the Dominican Republic.
Through the hard work of the team, there is now campus wide wifi.  In addition, the Center for Missionary Formation has been wired and equipped so that new leaders can be trained and sent out to the cities of Central America and the Caribbean. 
Thanks to all who have prayed, given and worked on this project!!