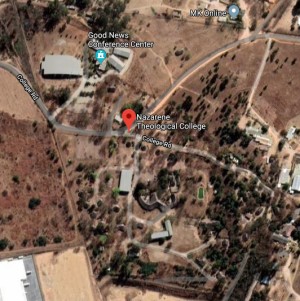 Global IT has been invited by by the Principal and Staff of Nazarene Theological College South Africa to work along side their IT staff to improve their network infrastructure. The project will include:
– providing wired and wireless internet across the campus
– installing the Student Information Server (GNECsis)
– installing a firewall that will route all traffic and protect the network
– installing some new computers for the office staff.
– installing security cameras at strategic locations on the NTC and GNCC campuses.
There are many buildings that need network and internet access. In order to provide that, we will install a Unifi Wireless Mesh network to connect the buildings and provide outdoor internet.  We will deploy Unifi Access Points and Switches in the buildings.
Skills Needed:
Electrical experience with 220v systems.  Johannesburg has more lightning that most other places on earth, so ensuring all our equipment is shielded and grounded properly is vital.
Network cabling
The ability to climb ladders to hang wires and access points
Network infrastructure skills.
The Work & Witness project is located here:  https://serve.nazarene.org/serve/project.xhtml?pid=4935
Approximate cost per person is: US$ 2,000 (Flight plus $75/day)  This includes housing, food, and tourism day.
If you would like to participate, or would like more information, please email us at getinvolved@globalnaz.org. 
If you would like to give toward this project, you may give online here: https://give.nazarene.org/donate/f/127646