Click here to download this guide as a PDF file.

Getting Started With VidyoDesktop
Log In to Vidyo
1. To download VidyoDesktop, use your favorite browser to enter the URL – https://portal.nazvc.org
Follow the instructions on the page for downloading and installing the software.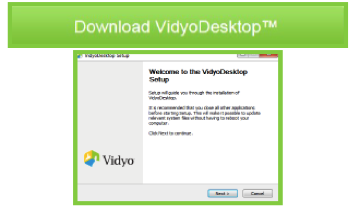 2. Log into the VidyoDesktop with the following settings: VidyoPortal:  https://portal.nazvc.org
Enter your Username and Password. Then click the Log in button.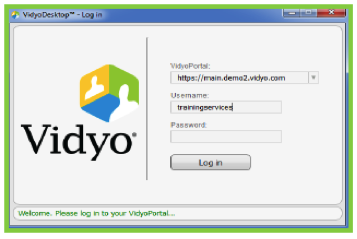 3. Once you click the Log in button, the Contact List appears.
Join a Conference 

 
Make a Direct Call or Join Someone Else's Room:
1. Search for a contact in the Contacts Search field.
2. Click Call to place a point to point call just between two people.
3. To join the person's room (for group meetings of more than two people), click their name under Rooms.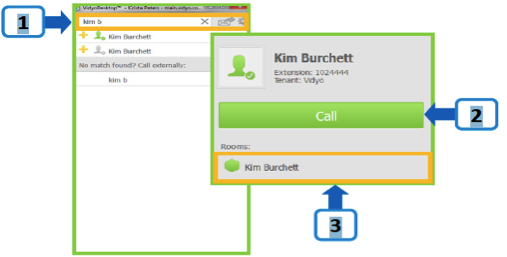 Host a Conference in Your Own Room:
If you need to meet with more than one other person, you can host a conference in your own room.  To join your room, click My Room, then select the Join Room button.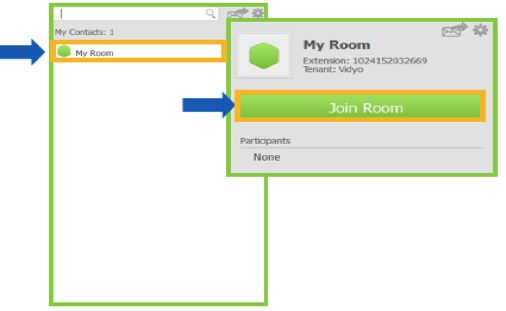 Call Session Buttons